Covid in Scotland: The people who have lost their lives to Covid-19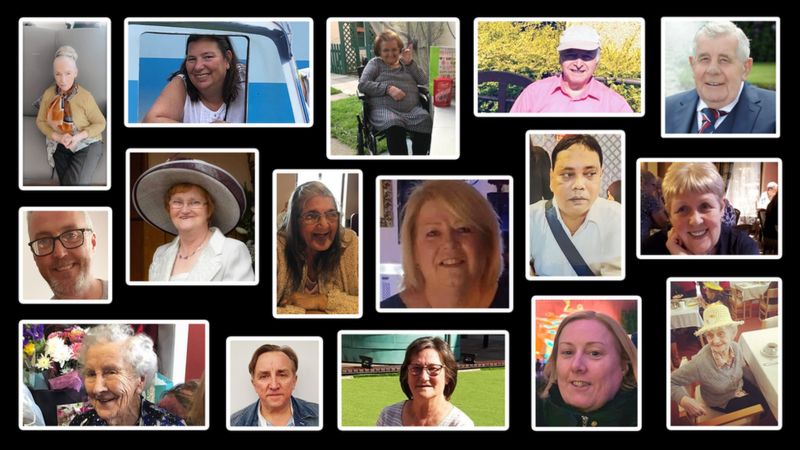 As Scotland's coronavirus death toll passes 5,000 and continues to rise, we are sharing the stories of some of those who have lost their
lives to Covid-19.
If you would like to share the story of a loved one lost to the virus, please contact us via the form at the bottom of this page, or here.
Tracey Donnelly
Tracey Donnelly was born and brought up in Edinburgh but she moved to the north-east of England after meeting her husband, George.
"I loved her the first time I saw her, and I always will," he said. "She was so loving and kind - just an extra-special person in every way."
Tracey had four children, three step-children and eight grandchildren, and she worked as a support worker for the North East Autism
Society.
Care manager Michael Ross, said: "She loved her family, and she loved the service-users in her care. This tragic news has ripped
the heart out of the team and her colleagues are absolutely devastated."
Jim Grant
Jim Grant was originally from Bo'ness but he spent most of his life in Grangemouth where he brought up two daughters, Margaret and
Senga, with his wife Mary.
He worked as a labourer at BP before taking early retirement when he was 60.
The 88-year-old great-grandfather spent his last months at the Caledonian Court care home in Larbert before his death on 8 November.
He was one of 20 residents who died in the space of a month after testing positive for Covid-19.
Frances Brown
Frances Brown spent lockdown shielding in her room in the Glasgow care home where she had lived for almost 10 years.
After months of keeping in touch via video calls, the 76-year-old was finally able to meet up with her sister, Anne Turnbull, in August.
Ms Turnbull said her sister, who had chronic obstructive pulmonary disease (COPD) and bi-polar disorder, had a special bond with staff
at the David Cargill care home.
Read on to continue here. :
slotxo